---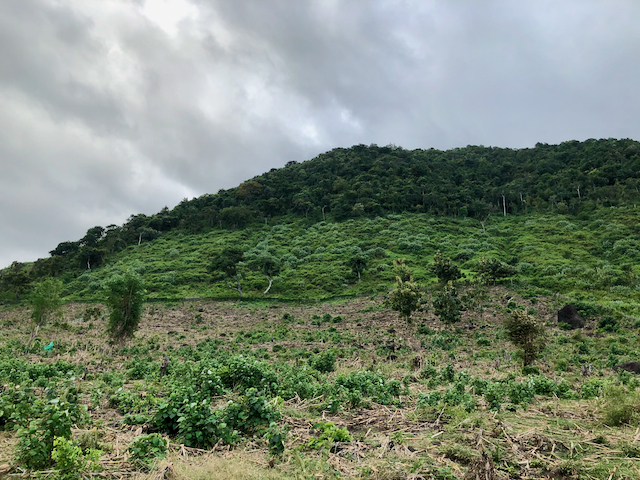 Reforestation – We have already acquired a 2 hectare degraded area that serves as a test plot for exploring different agroforestry systems. The land has already been reforested partly with productive trees and partly with nitrogen-fixing pioneer trees like Leucaena leucocephala. In the next step, we will dig swales to store water more efficiently in the soil profile during the coming rainy season and to prevent flooding and erosion.
Furthermore, we have already started a first farmer cooperation to reforest an area of about 3 hectares partly as secondary forest and partly as agroforestry. In the next step, swales will also be dug on this area in order to store water more efficiently in the soil profile and to prevent erosion and flooding. The main reforestation of these areas will take place in the coming rainy season.
Monitoring – The development of these areas is accompanied by the monitoring platform Restore , which collects and evaluates data on biomass development and CO2 fixation, among other things. Restor also serves as a platform for networking various actors from the renaturation sector.
---